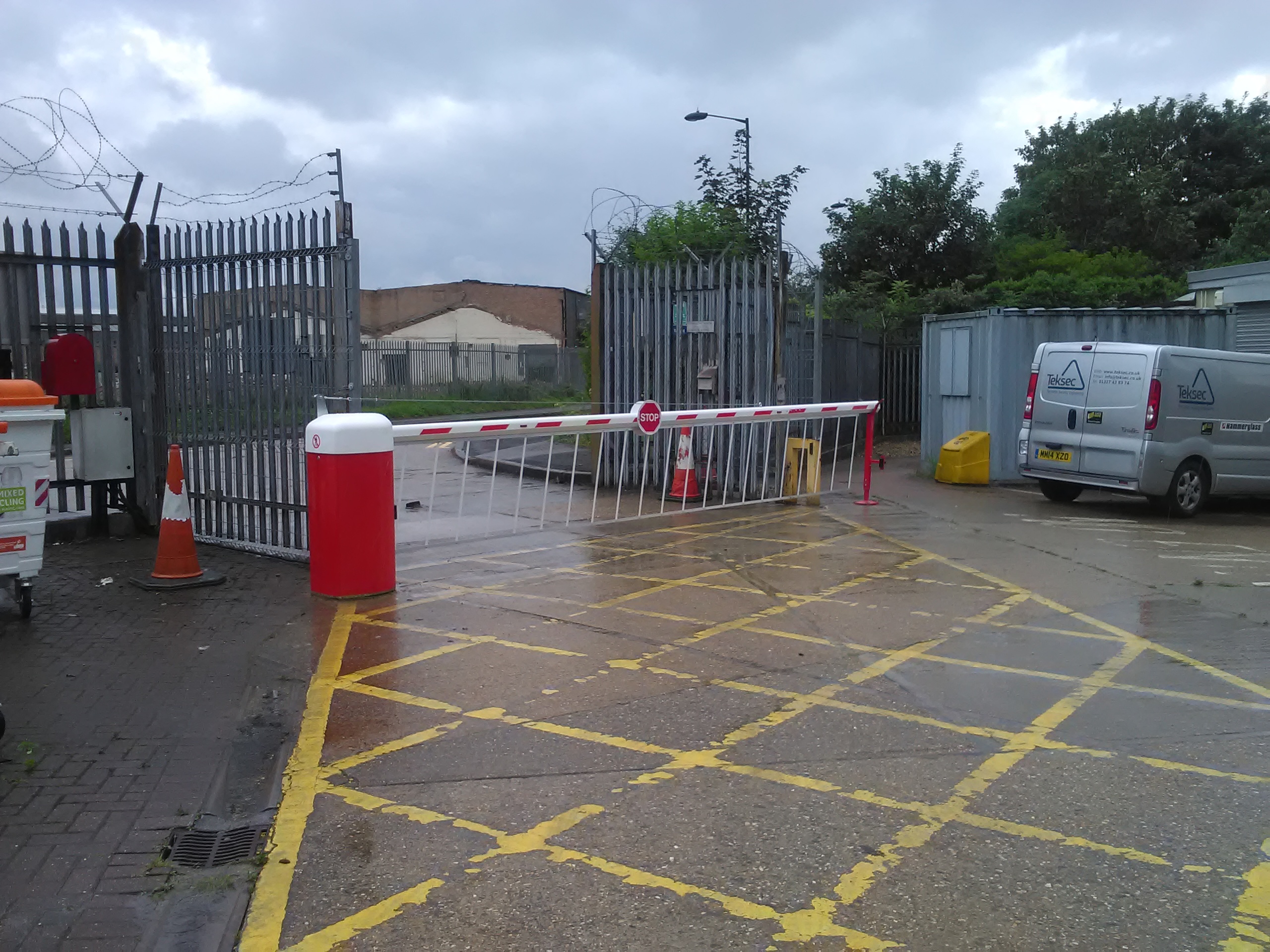 Case Study – Automated Pole Barrier Installation
Client: MBC Contracts / UK Power Network
Location: Enfield
Year Completed: 2016
Background
The customer, UK Power Networks, is an electricity distribution network operator. They cover the South East, East, and London. The network has several locations within its network area.
Brief
MBC Contracts needed a partner to decommission a pair of non-compliant powered hinged gates and install an alternative solution.  They chose Teksec to work with them on this project.
Project installation
Acting on behalf of MBC Contracts, we carried out an initial assessment of the site to ascertain what was required to decommission the existing gates such that they could then be locked into an open position. We also then ascertained the specification for a new automated pole barrier. This was designed and built, including a bottom skirt, and then installed and commissioned. Our last task was to ensure all relevant UKPN staff were trained on day-to-day operation of the installed equipment.
Project outcome
UKPN now operate a safety compliant automated pole barrier, with the existing gates properly decommissioned and locked in an open position.