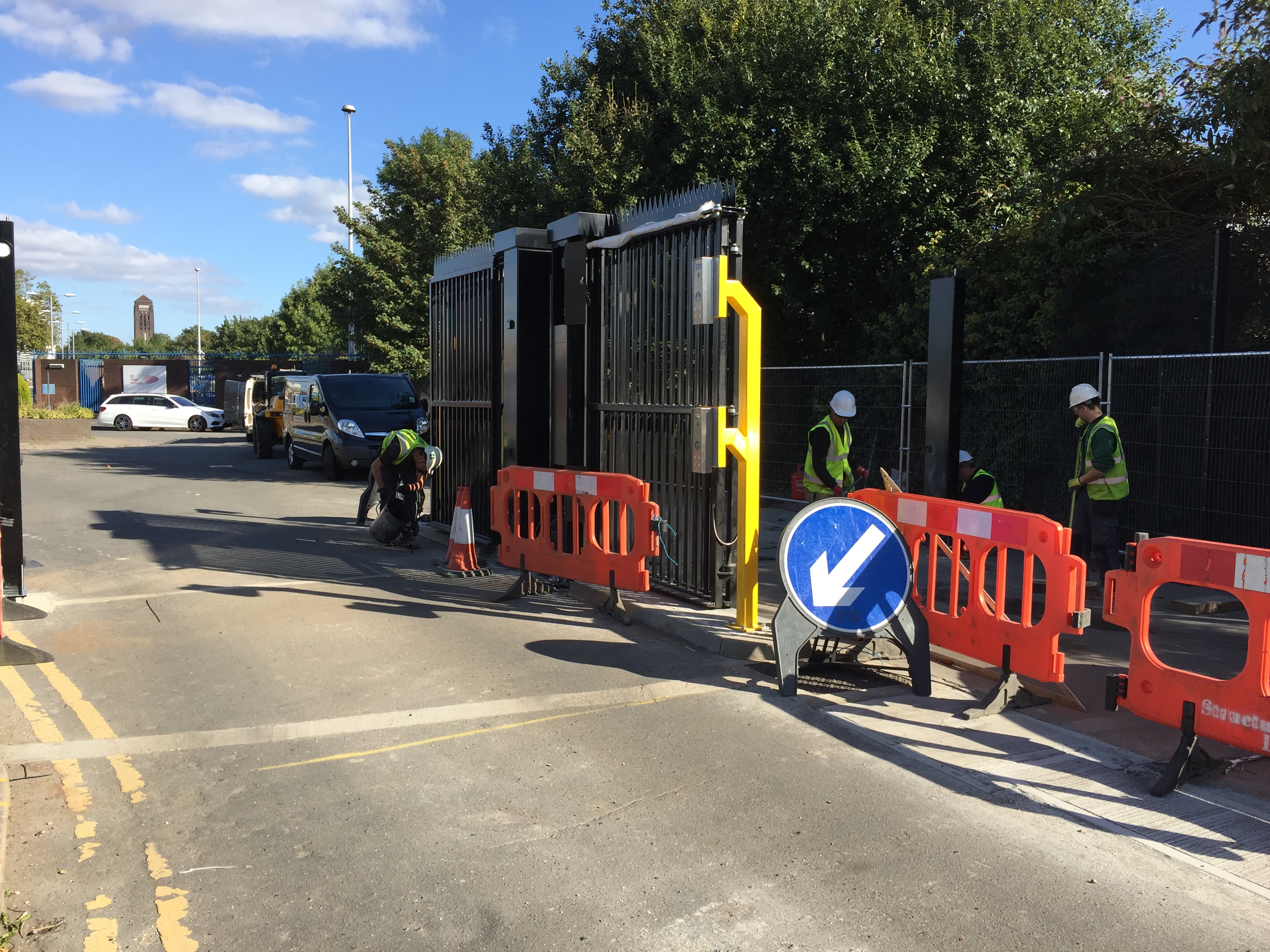 Case Study – Safety Compliant Velogate Installation
Client: MBC Contracts / UK Power Network
Location: Bengeworth
Year Completed: 2016
Background
The customer, UK Power Networks, is an electricity distribution network operator. They cover the South East, East, and London. The network has several locations within its network area.
Brief
MBC Contracts needed a partner to supply, install and commission new, safety compliant, Velogates for separately controlled vehicle entry and exit points. A full height pedestrian turnstile was also required. MBC Contracts chose Teksec to partner with them on this project.
Project installation
Acting on behalf of MBC Contracts, we carried out an initial assessment of the Bengeworth site to ascertain the correct Velogate and turnstile specifications. We tailor-built and installed the required Velogates, enabling separate entry and exit, with a full height pedestrian turnstile too. We then ensured all relevant UKPN staff were trained on day-to-day operation of the installed equipment.
Project outcome
UKPN now operate safety compliant Velogates for separate vehicular entry and exit, along with a turnstile that controls pedestrian access to their Bengeworth site. The site is able to operate safely and securely 24/7/365, meeting all regulatory requirements.